FHM is packed with everything the modern man craves - gags and tales to re-tell down at the pub, fashion, style and fitness advice, features and interviews with people YOU want to read and of course the hottest women on the planet. Published monthly FHM is the UK's biggest selling men's lifestyle magazine.
Dont miss out on your complimentary and no obligation issue today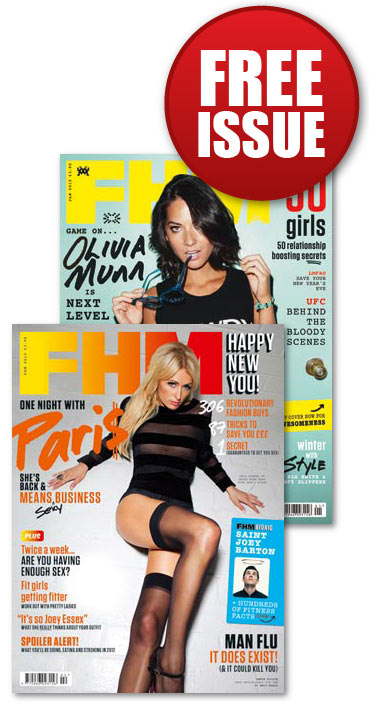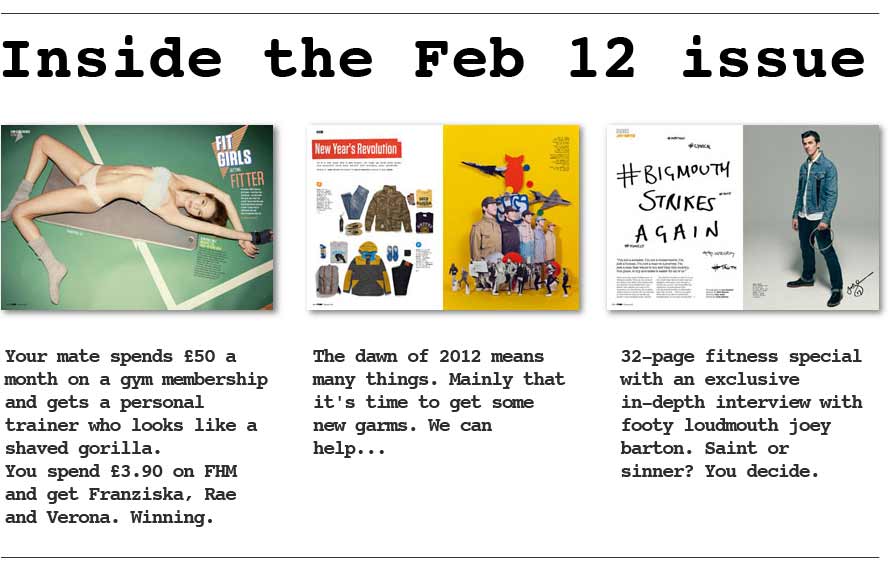 By signing up for this free issue offer you agree that Bauer Media Group, publisher of FHM, can contact you to confirm your free issue and to tell you about special offers and promotions from ourselve and our network of great partners whose products and services we think you'll enjoy. We promise that you can unsubscribe or opt-out at any time if you don't find them interesting and you'll only get messages about things that we've chosen especially for you.
For our Privacy Policy visit
www.greatmagazines.co.uk/privacy.html
Bauer Media Group consists of Bauer Consumer Media Ltd, Bauer Radio Ltd and H. Bauer Publishing Ltd.