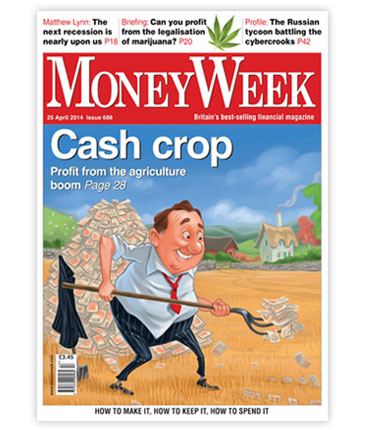 MoneyWeek magazine gives you everything you need to be a successful investor in good times and bad, including…
The week's most important financial news, summarised and explained in an intelligent, enjoyable and thought-provoking way - and also bringing you different perspectives from newsletters and blogs you've probably never heard of.
'Big picture' views and predictions. For example…what you should be doing now to protect yourself from the financial crisis… when you should buy into property again… what's next for oil, gold and commodities… which emerging markets give you the best opportunities to profit...
Share tips - which specific shares to buy, sell, hold or avoid, including our "Tip of the week", "Turkey of the week" and "Gamble of the week".
Expert views and recommendations from City professionals, including fund managers, economists, stockbrokers, small cap specialists, commodities traders… giving tips you won't hear anywhere else.
The best investment opportunities in the UK and from around the world - whether stocks, bonds, funds or ETFs etc.
Practical tips on protecting your personal finances in the financial crisis - how to pay less tax, which mortgage deals could save you money, which pension mistakes to avoid, how to get discounts etc.
And much, much more...
Readers who have followed our tips have already banked gains like 50%, 113% and 148% in the last 18 months. Now find out how MoneyWeek can protect and grow YOUR money in 2013... and beyond...